Catherine Meeson Music
Catherine Meeson began song writing in high school, getting a guitar at 13. In 2000, she was introduced to computer software and MIDI methodology transforming the way she wrote songs. She did a few short courses in music technology and returned to study music as a student majoring in voice. Stylistically, Catherine Meeson's music captures many essences, she defines it as ethereal wave, neo psychedelic & progressive electro folk/ rock. Described as "atmospheric", "otherworldly", "ethereal", "relaxing", "trancy", "cinematic journey music", "immersive and spacey" "mysterious ambience- portal to another world" "dynamic, rising and falling through seasons from organic folk-infused ambience to strong synthetic beats and luscious guitar textures". Guitar and vox has been said "Like PJ Harvey on acid" "Like nothing else, unique" "definitely ambient" "like Kate Bush, Patti Smith, Crissy Hynde & Annie Lennox" "enchanting" & with " metaphysical melodies". Old English folk, pop, electronic synthesizer music, rock tinges, progressive 70's, ambient, minimalism, new age, 80's & 90's Indie and alternative are all audible influences. Catherine composes both songs and instrumental soundscapes. Lyrical themes are varied:- environmental matters, spirituality, relationships, mythos and story, shades of light and dark with melancholic leanings and existential angst clothed in metaphor.
About Catherine Meeson's performances
Catherine is a multi instrumentalist singer songwriter  composer, as well as performance artist. Due to varied stylistic influences her music is hard to pin down. As a Musician she has played at Do the Dream, Maitreya festival, Renaissance festival, Big West festival and the opener for The Pixie Collective Hyperspace Gallery as well as My Aeons the Mothership. She has played at the Goddess Within Fundraiser for the Art to Healing Project to benefit sex trafficked women and children in Asia, and Aphrodites Bordello a Vaudevillian show featured in the Melbourne Fringe Festival, Synergy @ Kindred Studios, Bar Open and open mics in years gone by. Her work has been featured in the V.U Offset Creative Arts Festival theatrical make up exhibition in 2012 at F.C.A.C, and as part of Australia's Computer Music Association Conference 60/60 Exhibit at College of the Arts in 2014. Subsequent album cycles have had the rare performance, the artist being reclusive by nature. Catherine performed a two character play with By The Mandate of Heaven in 2016 and then with Oma and   The Call of Oma as well as her live in carnations and  up to now. Various characters and commentaries whisper on the winds, so stay attuned and resonant.
Releases
Catherine has released four self produced independent albums and has received air play in various capacities, 'Revolution Complete', 'Atmospherica', 'Contemplating Buddha' and 'The Call of Oma'. From 2010-2019. Her honours work 'Oriental Temple Gardens Complex' has also received airplay.
AIRPLAY  on Radio Adelaide, 3PBS, 3RRR, 3PBS, 3CR, 97.9FM, Syn FM, 7EDG, 3GCR, 2SER, 2BAB, 3WAY, 3NRG, 6NME, 3INR, 3RIM, 2LVR, 5ZZZ, Radio Alexandra, 4FCR, 4SDB, 3MGB, 7LTN, 5HR, 2BOB RADIO, VOXFM, COAST FM, ALIVE FM, OKRFM and possibly more. Her work has also received some air play on terrestrial and internet based radio in the U.K and the U.S A such as KLST and South America. Feature interviews included.
Journeys through the Timeline
An ambient electro acoustic tune about life  lived in the last ice age off Atmospherica released in 2014.
Rainbow Bridge (Across the Deep blue Ocean) (Contemplating buddha)
A quintessential love song released in 2016
MR BIG MAN
Her single release, Mr Big Man coincided with Australia's #StopAdani National day of action
 I AM (SONG OF THE EARTH)
I Am (Song of the Earth) was released on Earth day 2017
COME BACK 
An epic electro orchestral work off The Call of Oma album released on World Oceans day in 2019
More Videos on Youtube
DISCOGRAPHY RELEASES
Her debut album  released in 2010 'Revolution Complete',  was reviewed on Radio Adelaide's 'Out of This World' by Steve Sokvari in a special show. You can download it via the   STORE  here or via Bandcamp or ask about limited edition cds.
'Oriental Temple Gardens Complex'  her honours work was released in 2014 and is available  in the store. It has been featured on 3PBS Art of Bleep with Evan Carr.
December 21 2014 saw the release of her second ambient electro acoustic album 'Atmospherica', also featured on 3PBS Art of Bleep with Evan Carr.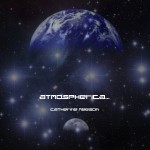 'Contemplating Buddha' was released 20th March 2016, launched at Bar Open Fitzroy. Tracks 'The Motherland', 'Rainbow Bridge' and 'The Outpost' feature on AIR IT (Australian  Independent Radio Airplay Project) and are taking her work further round Australia.
AIRIT/AMRAP PAGES
Rainbow Bridge, The Motherland and The Outpost are standout tracks- available on AIR IT AMRAP off the Contemplating Buddha album
AIR IT URL1 http://airit.org.au/airit/Catherine-Meeson-Rainbow-Bridge-Across-the-Deep-Blue-Ocean.html
AIR IT URL 2  http://airit.org.au/airit/Catherine-Meeson-The-Outpost.html
AIR IT URL 3  http://airit.org.au/airit/Catherine-Meeson-The-Motherland.html
'The Call of Oma' was released on World Mountains day 11th December 2019 and has had good reviews and multiple feature interviews as well as community radio support via  CBAA AIRIT. Launched at Lentil as Anything January 11 2020
AIRIT /AMRAP PAGES
 Airit has been folded into AMRAP, profile page for radio below.
https://amrap.org.au/artist/catherine-meeson
To purchase releases go to the store page. All work accept Atmospherica and Oriental Temple Gardens Complex is available on other digital outlets. Whole Discography is available on Bandcamp.