REVIEWS AND COMMENTS ABOUT MY MUSIC & ART
"It's like nothing else- unique"& "Enchanting metaphysical melodies"
"Like being in an omnisphere travelling round the universe"
"Takes me back to a time when enlightenment was everything"
"Atmospheric, otherworldly, ethereal, relaxing, trancy, cinematic journey music with pop tinges"
" Being in space , journeys of immersion and transportation, music you can lose yourself in"
" Immersive and spacey" " "Mysterious ambiance- portal to another world"
Guitar and vox comparisons  " Like PJ Harvey on acid"  "Definitely ambient"  "like Kate Bush , Patti Smith & Annie Lennox"
"relaxing beautiful easy to listen to"
---
ATMOSPHERICA REVIEWS– 2014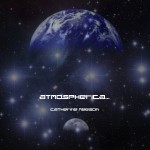 "Catherine has a musical sensibility that is firmly rooted in the progressive rock movement of the 1970s. This sensibility is very old school traditional acoustic folksy hippy… but the instrumentation on 'Atmospherica' is very of the moment now, modern… The album sounds like it could be a re master of something that was done during that 70s era… I hear real prog rock influences of the 70s and 80s, especially tones of the Alan Parsons Project, Rick Wakeman and even musicals of that time, such as Jesus Christ Superstar and Hair. This is not a concept album, but as Catherine is a multi instrumentalist, songwriter, singer, artist and performance artist who has done all the work on this album except for some samples and the production/mastering, there is definitely a unifying feeling, a thematic progression of the idea of 'atmosphere'. It begins with primordial origins in the first track 'Journeys Through the Timeline', and culminates for me with the futuristic, hyper-spatial, penultimate 'Monks in the Bell Tower', and then finds resolution in the chill/ambient soundscape of the last track 'Windcatcher upon the Waves'. Sandra
'Atmospherica' is a divine delve into stratospheric realms of intergalactic exploration from the perspective of the Divine Feminine, linking present, past & future into one whole, communicating lifetimes & timelines & ancient/future memories. Delivered with crystalline clarity & sonic precision, this musicial offering invites the listener to become one with, & a co-creator of, the Creative Now, especially with the track "What will it be?" The music weaves & travels throughout numerous sacred terrains, reawakening and activating memory of the soul's origins (of some), as well as the long journeying from 'there' (the beginning) to 'here' (present time/space).
             Majestic emotional ambient soundscapes are interwoven with skill & precision, creating intriguing, mysterious, otherworldly anthems & multi-layered 'space tracks' which explore sonic space depths, taking the listener through space. There is also uplifting, celebratory, revolutionary pop (such as in 'Ascent for the Eastern Sunrise'), which is very danceable & relevant, & a holy sacred theme as well (such as in "Monks in the Bell Tower").
Overall the effect (of the soundscapes created) is awe-inspiring and transcendent, with clear strong vocals literally lifting one into Heaven. There is truth in this music, the truth that needs to be heard. The album comes to rest in the finale in the sacred waters of the deep ocean, where, it seems, another, different, more personal journey is begun ~ the journey of the knowledge & evolution of the soul's ancestors, the journey of rich emotions & impressions of the (human) Spirit (as differentiated from the ET space travelers & explorers). This could be described as the eternal, ever-evolving journey of the ancient water-travellers, the Nordic Celtic Viking ancestors of old whose quests live on in the souls & DNA of many of us (who are descendents of these).
                 'Atmospherica' is an intense, activating, moving, uplifting & profound journey that is well worth the time to experience. It will enrich one's soul, as I'm sure it enriched the soul of the person who created it. I look forward to the next musical journey that is the follow-on from this.  Kellie 16/7/2015
---
JOURNEYS THROUGH THE TIMELINE REVIEW 2015
" A rich, evocative , textured piece. Evocative vocals. A real sense of the cold and ice. A really dramatic  piece, a musical dreamscape that I can visualise alongside an equally dramatic piece of performance art, like dance"
Massimo Barbato- Writer commentator on A.I and Future Tec  www.artifical-intelligence.org.uk/
---

BEGGAR WOMAN  WALKS BY THE WATERS SCREENING &TALK WITH THE PEOPLE- AUDIENCE FEEDBACK 2014
"Hi Catherine, thanks for the lovely evening on Friday. I read somewhere that art exists to give us opportunities to experience the divine, the Universal or …God. Your production gave me many opportunities to become aware of my own divine presence as witness to what is unfolding in front of me. While watching Beggar Woman crossing the stream, I became aware of my own thoughts and judgements and eventually my own awareness. In that awareness was the experience of the formless, the vast still space that allows all forms to be, including Beggar woman, the stream, the rocks, the forest, my thoughts, the Universe. Thanks for your beautiful work Catherine". Kind regards Phil
"The Beggar Woman performance & video took me on journey through many of my assumptions about people, our place in the environment, & my level of responsibility for it. I felt challenged, valued & inspired. Everyone who meets the Beggar Woman will be better for the experience. Thank you Catherine for the wonderful opportunity." Mike
---
CONTEMPLATING BUDDHA ALBUM 2016
"The compositions are a vivid painting filled with many hues, each deliberate and thoughtful and each stroke blending perfectly" Rick Mc Clure Eclectica n' Fusion Radio U.S.A
"Catherine Meeson is a singer songwriter electro acoustic composer living in Melbourne Australia. She is a multi instrumentalist, who writes and produces her own work under her own label name Sonic Sanctuary. Her latest album 'Contemplating Buddha' will take you on a spiritual journey of harmony and peace. Through electro-acoustics and a very distinctive soothing vocal style and expressional use of great baselines Contemplating Buddha delivers relaxing tropical harmony of a psychedelic and original kind.

You can easily here that every inch of the music and words are coming from a pure place in which the heart is queen and king at the same time. There is a romantic vibe, peacefulness, dopamine of pure relaxation and songs that call for wonderful islands in a blue ocean and golden beaches. Somehow Catherine Meeson manages to get internal wisdom out, spread it into a glow of sunshine, harmony of electronic and great human psychedelic-funk ability. A trip for intergalactic travelers with their minds and ears wide open!

The greatness of this album is the freshness and love that it is all so clearly been made off. You can hear it in every melody, in each and every sound, in every detail that this is a product of the soul and pure purity. It's got the soul of a hippy, draped in a modern eclectic electricity that knits the golden seventies, opera-bites, magic, new age, deep bass, synth galore, coolness, modern island psychedelics, playfulness, pure light, groove, trance, and good hearted energy all together in a melodic piece of peace and harmony.

It's the sound of a music goddess! Dedicated to give you the best all-round energy loaded music experience that will take you somewhere with many surprises along the way! Please don't hesitate to tune in: KN YEAH I KNOW IT SUX"
https://yeahiknowitsucks.wordpress.com/2016/07/31/catherine-meeson-contemplating-buddha/
BY THE MANDATE OF HEAVEN PLAY 2016
"By the Mandate of Heaven is a unique, heartful, and compelling composite of reminders of what we already know, yet often forget.
This wonder-filled work of art juxtaposes our longing for Beauty and Order, and our capacity to Attend to Good Measure; with the far reaching chaotic results of our forgetting of the Heavenly Mandate to remember our Oneness.
Using the faithful memory imprinted on film, Cath retells of the mega-chaos humans have bestowed upon themselves and the Earth, through our ill-informed actions; though intended to satisfy our desire for happiness.
Channelling age old memories, imprinted on history books and our collective mind, she embodies the human wisdom of the Chinese Sage: Attention to the discipline of right measure, leading to right action and orderly consequences.
By immersing us in images and sounds of breathtaking natural beauty, Cath brings us home to the Truthful memory of Wholeness, which is imprinted on our Heart.
The culmination, Cath's exquisite Earth Song will joyfully fire you into the container that you can be ~ for the work that calls us ~ to bring us all back to our innate knowledge of our true raison d'être:
To Love and Honour ourselves, each other, and our Mother Earth"

~ Wendy Klason September 2016
"I found 'Mandate of Heaven' a powerful experience on many levels, bringing a message for our times that can't be ignored. Catherine's performance as wise sage reading the "Mandate of Heaven" from ancient scrolls is juxtaposed with sound and video portraying the truth of the worst human beings are capable of – a weapon that could annihilate all life on earth – the nuclear bomb. I found the images shocking – and this is clearly the intention of the first act of the play. It is a wake-up call. But if we can annihilate life on earth, we can also change direction and heal the earth, and through the performance we were taken to that place of hope – culminating in a spine-chilling rendition of "I am the song of the earth" – profound, stirring music that literally soared and got myself and half the audience in tears (always a good sign)! The performance requires full presence and commitment from its audience. It challenges some fundamental assumptions held by our culture – not least, our ignorance to the fact that not only do we risk runaway climate change, but there are still 12,000 +nuclear warheads on the planet.
This is a very necessary and conscious piece of work, the play hits home at both an intellectual and an emotional level – and it has real energetic power and gets into archetypal collective consciousness. It was  created on a very low budget, with limited stage resources – a huge labour of love. It is a work that could be taken to any church or community hall, and could be funded to go further. It is interactive, and has the potential to engage younger and older people with environmental issues that will impact on their future. And the song has a great power in itself, I felt – it stuck in my brain for days and I found myself singing it when I walked on the mountain. Definitely want to hear it again!" Liz